Made with love and only the very best ingredients. We care about your pets' health and take extra steps to guarantee the safety and quality of our products.
Discover the Power of Pure Raw Nutrition
The  Sample Monthly Meal Plan shows how to incorporate a variety of proteins into the diet. Based on Prey Model feeding principles, Pure Raw Dinners include a ratio of muscle meats, organs and natural, finely ground bones.
Offer whole, natural, raw bones weekly. Bones are necessary for optimal oral health. Not only are bones great for clean and healthy teeth and gums, but they also provide hours of enjoyment and essential minerals. Weight-bearing bones are not recommended. They can cause undue stress and premature wearing of the teeth. Pure Raw recommends only non-weight bearing bones such as beef neck bones and pork neck bones.
Always supervise your pet when they are enjoying bones.
Please refer to the Meal Calculator to estimate daily meal amounts.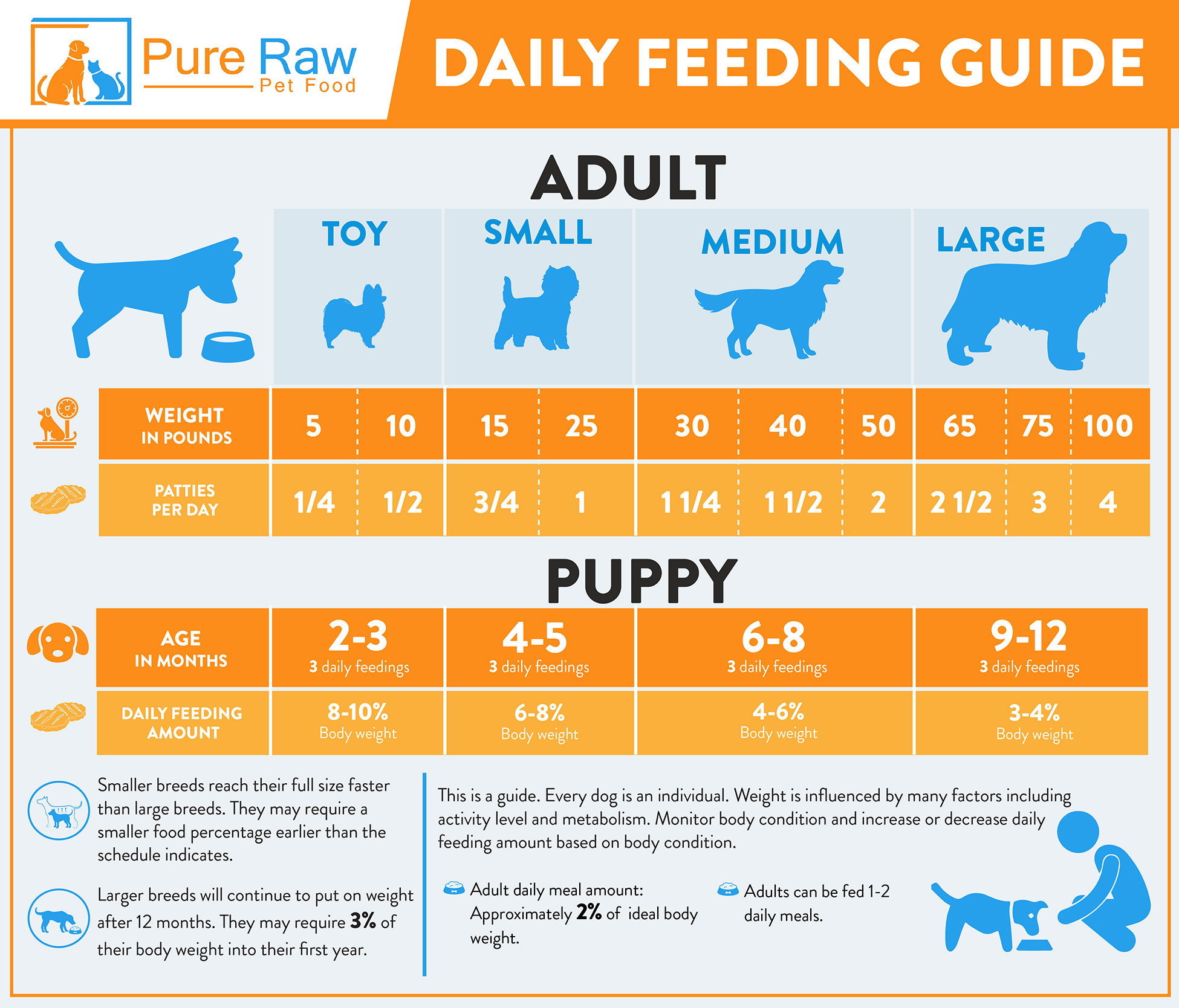 Making the Switch
Feeding raw has never been so simple. Pure Raw makes the switch to a species-appropriate diet easy. Choose from two transition methods: Quick switch (recommended) and slow switch.
Quick Switch
Most adult dogs transition to a natural diet easily. After a twelve-hour overnight fast, thaw and serve Beef or Chicken.  Keep the variety limited to two proteins for the first two weeks. After that initial period, increase the varieties offered to include all the Pure Raw Dinners.
Slow Switch
Occasionally older dogs will benefit from a slower transition to natural feeding. In this case, add a small amount of raw to your pet's regular food. Over a week or two, gradually increase Pure Raw while decreasing the processed food until the pet is eating a Pure Raw only. Over the next week, start including other varieties of Pure Raw into the diet.